Bandera Hill
Isla Navarino, Puerto Williams
To approach Dientes de Navarino as a location, you'll need to trek along some trails. The main one is La Bandera hill, a trail that will bring you closer to an imposing geology carved by glaciations over two million years, a dismembered landscape where sea and land meet at the crossroads between the Pacific, Atlantic and Antarctic oceans. Located about a 10-minute car journey from Puerto Williams, you can access the trail to La Bandera all year round, where you will find wet and wild lenga forests and viewpoints where the mountainous Dientes de Navarino emerge. 
Featured in Bandera Hill
The trail is adequately signposted leading to the main viewpoint, which is an ideal film set to capture the immensity of nature, the mountains and views of the city and the Canal Beagle.
Location
Location type

Landscape, mountain, forest

Road type

From the city center and a 10 minute drive, take Via1 street until you reach the end of the road, at the water intake of the Rio Róbalo. There is a small parking area. During the high season there is a CONAF office where you can register before going up the trail. With light technical equipment, it takes about 2 hours to reach the summit.
Filming Feasibility
Challenging

This location requires highly coordinated production logistics for any type of audiovisual project, as it is located in the southernmost area of the continent, and it is a trail where all equipment must be carried by hand. This location is recommended for small, light and adventurous teams. The trail signage is reflective, in case it gets dark.

**We don't want you to get lost: 

Download the route to viewpoint 1 for your iwatch here!
Download the route to viewpoint 2 for your iwatch here!

Distance from Santiago
Option 1

3 hrs flight from Santiago to Punta Arenas. Then a 1-hour flight from Punta Arenas to Puerto Williams. Aerovías DAP flies a daily round trip in a Twin Otter DHC-6 aircraft, with a 20-passenger capacity and 10 kilos of luggage per passenger. By sea, the Ferry Austral Broom operates a weekly round trip to Puerto Williams. The crossing takes 34 hours.
Puerto Williams, Magallanes
-54.96289, -67.63488
Climate
Months of more light

Between November and April between 17 and 12 hrs of daylight

Months of less light

Between June and August 7 hrs

Month of highest elevation of the sun

Month of lowest elevation of the sun

Warmer months

January and February between 1ºC and 24ºC

Rainy month

December, January, February

Coldest month

Característica

Snow water even in summer

Altitude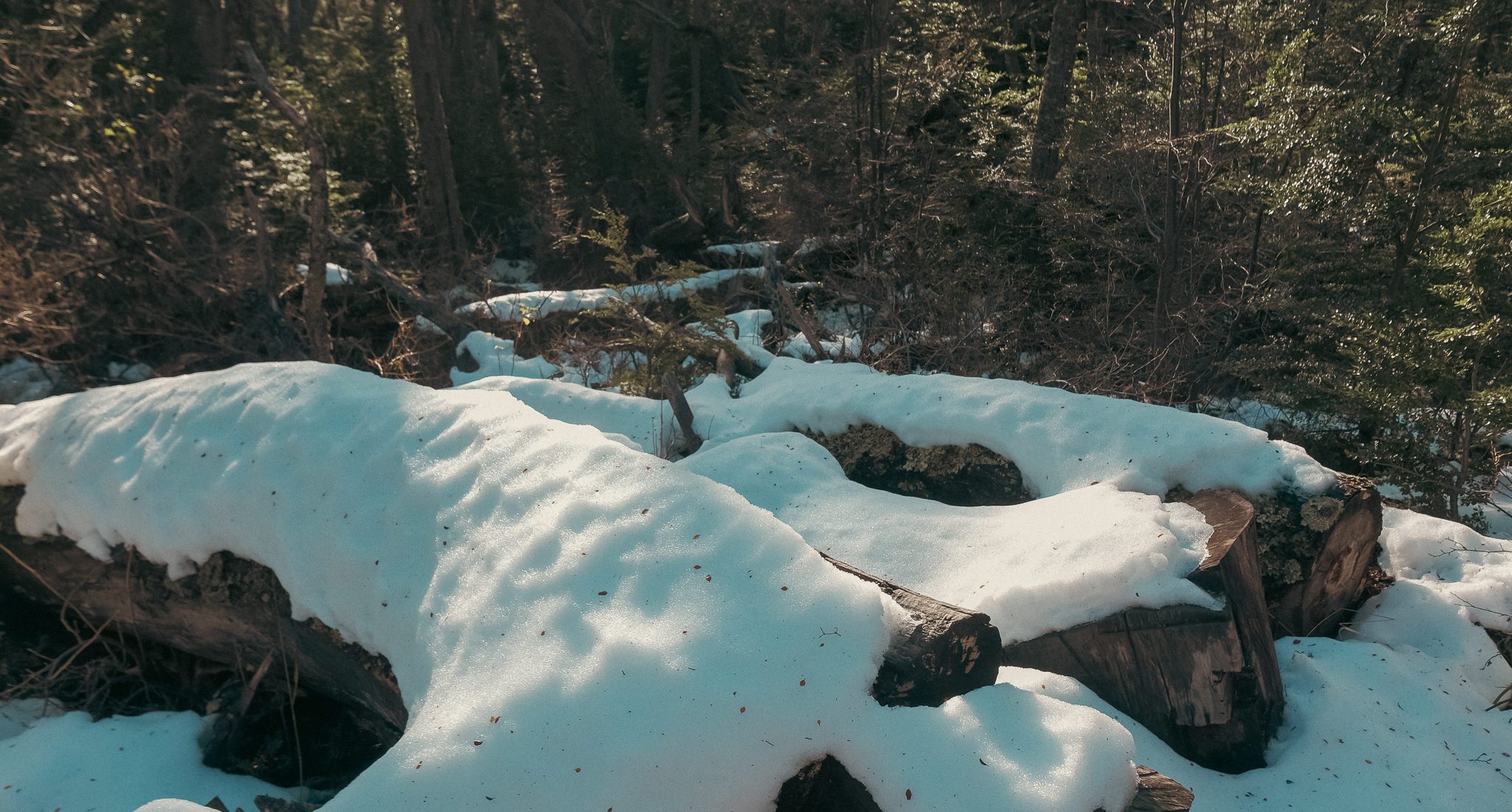 Hospitality
Local accomodation

Distance to location

10 to 15 minutes drive from the center of Puerto Williams to the trailhead parking lot.
Communication
Local network

3G , at some points along the trail
Tips
Clothing

3 layers

Footwear

Goratex comfortable hiking, gaiters, gloves and rain coats , trekking poles

UV Protection

Always

Physical condition

High level requirement
Recommended rolling size
Small: 5 to 15 people.

Recommended

Medium: 20 to 50 people.

Possible

Large: 50 to 200 people.

Not recommended