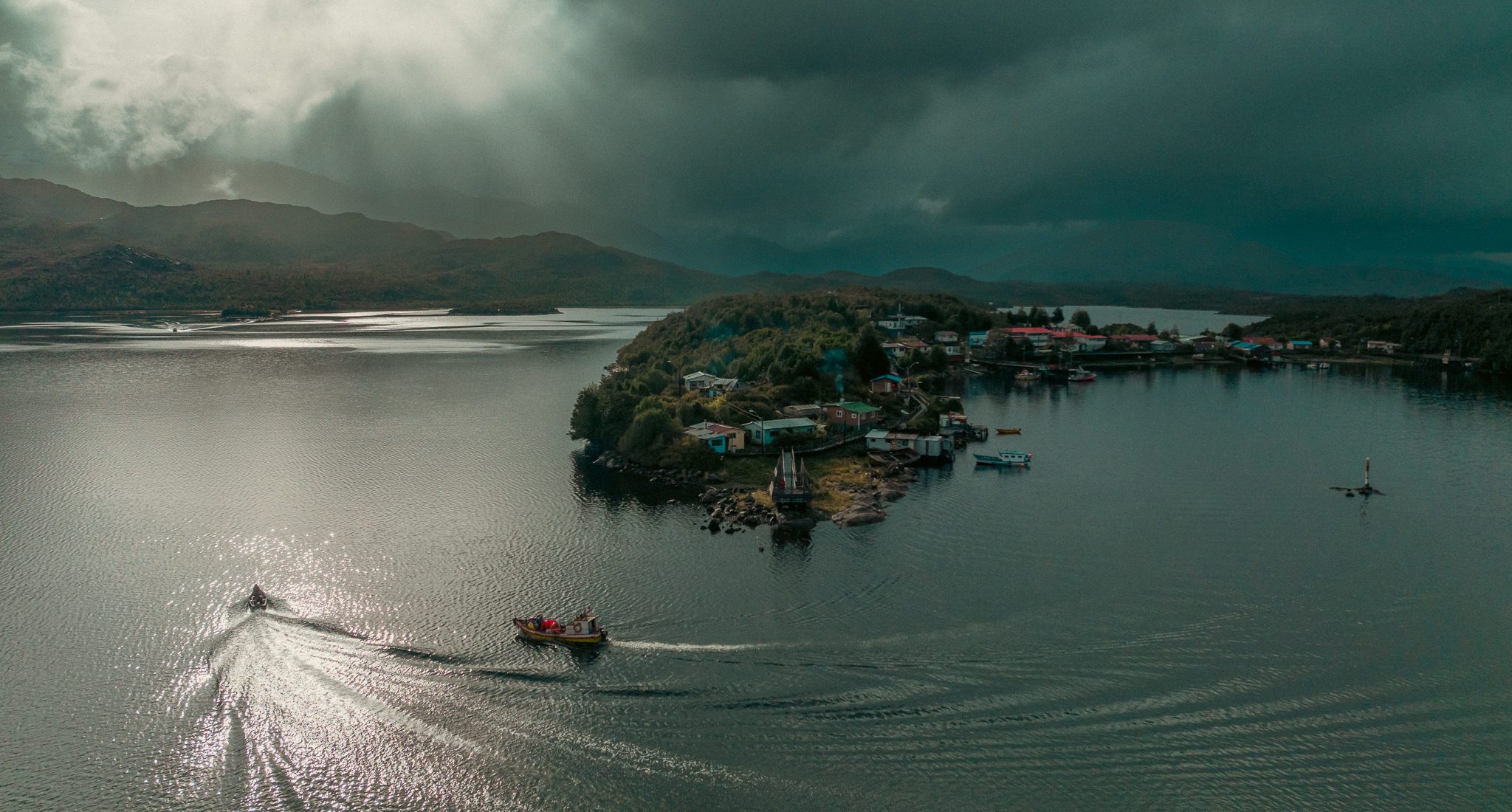 Puerto Edén
Última Esperanza, Puerto Edén
After a 40-hour sailing trip that starts in Puerto Natales and crosses the extensive fjords of the Bernardo O'Higgins National Park, full of waterfalls and rocky bays, you will arrive at Puerto Eden, a town of 80 inhabitants located south of the Gulf of Penas, which was inhabited 6,000 years ago by the ancestors of the Kawesqar people. Although lacking vehicular access, you can tour the town via walkways that run through native forests and lead to viewpoints and posts from where you can see the lights of streets and houses reflected in the sea. 
Featured in Puerto Edén
An important anthropological center that has vestiges of the Kawesqar culture. The village has a population of 80 inhabitants. There are no roads, only walkways that connect the most important points of the island, which provides a particular visual attraction. Surroundings of wild vegetation, humid soils, mosses and chimneys that smoke every day of the year.

Location
Location type

Coastal cove, local village, historical, landscape, documentary.

Road type

To get there you will have to navigate 27 hours from Puerto Natales or 14 hours from Caleta Tortel. Crossing icy fjords, passing by islands that could have been eternal. Millenary glaciers, windy channels, narrow passes that allow a view of the Pacific Ocean and the Southern Patagonian Ice Field, the largest body of fresh water on the planet.
Filming Feasibility
Challenging

The location lacks the necessary communication and hotel services required for large-scale filming. For small documentary or indie film crews with small technical requirements, the location has accommodation and boat services.
Distance from Santiago
Option 1

3 hrs flight from Santiago to Punta Arenas. Then 3 hrs drive from Punta Arenas to Puerto Natales. From Puerto Natales, a 41 hour boat journey via TABSA or a 27 hour boat journey via NAVIMAG. The ferry makes a round trip from Puerto Montt to Puerto Natales, passing through Puerto Eden. Departures from Puerto Montt are on Fridays and from Puerto Natales on Tuesdays, all year round. The route is through channels, snowdrifts and Patagonian forests.

Puerto Edén, Magallanes
-49.12611111, -74.41333333
Climate
Months of more light

Between November and April, betwee 16 and 12 hrs of daylight.

Months of less light

Between June and August, 8 hrs.

Month of highest elevation of the sun

Month of lowest elevation of the sun

Rainy month

Warmer months

February with 9ºC Average

Coldest month
Hospitality
Hoteleria local

Distance to site

Local Hostels

Base Camp option

No
Communication
Local Network

3G, limited internet
Tips
Clothing

3 layers, constant rain

Footwear

Goratex comfortable hiking, gaiters, gloves and rain coats

UV Protection

Always

Physical condition

Medium level requirement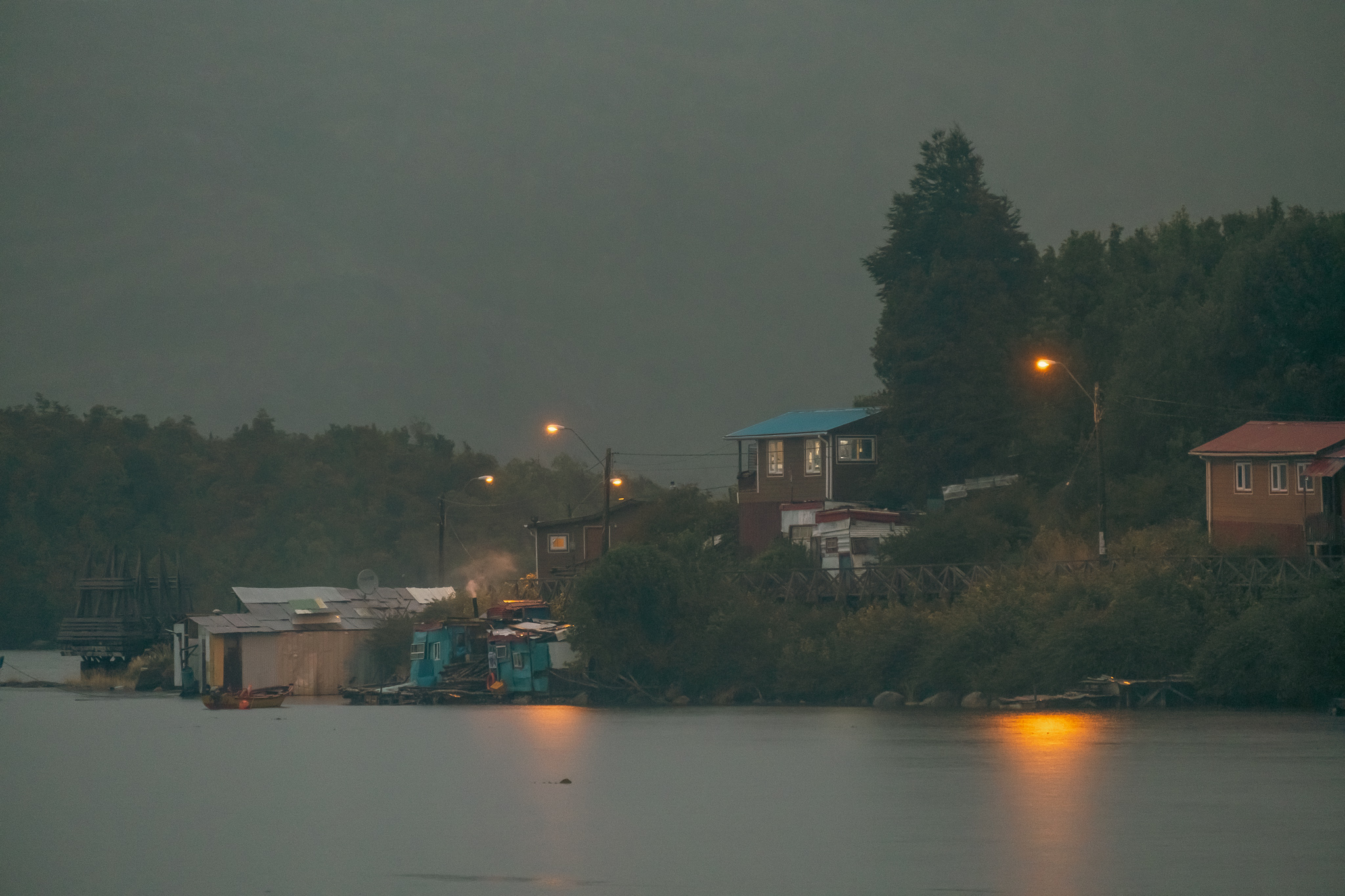 Recommended rolling size
Small: 5 to 15 people.

Recommended

Medium: 20 to 50 people.

Not recommended

Large: 50 to 200 people.

Not recommended