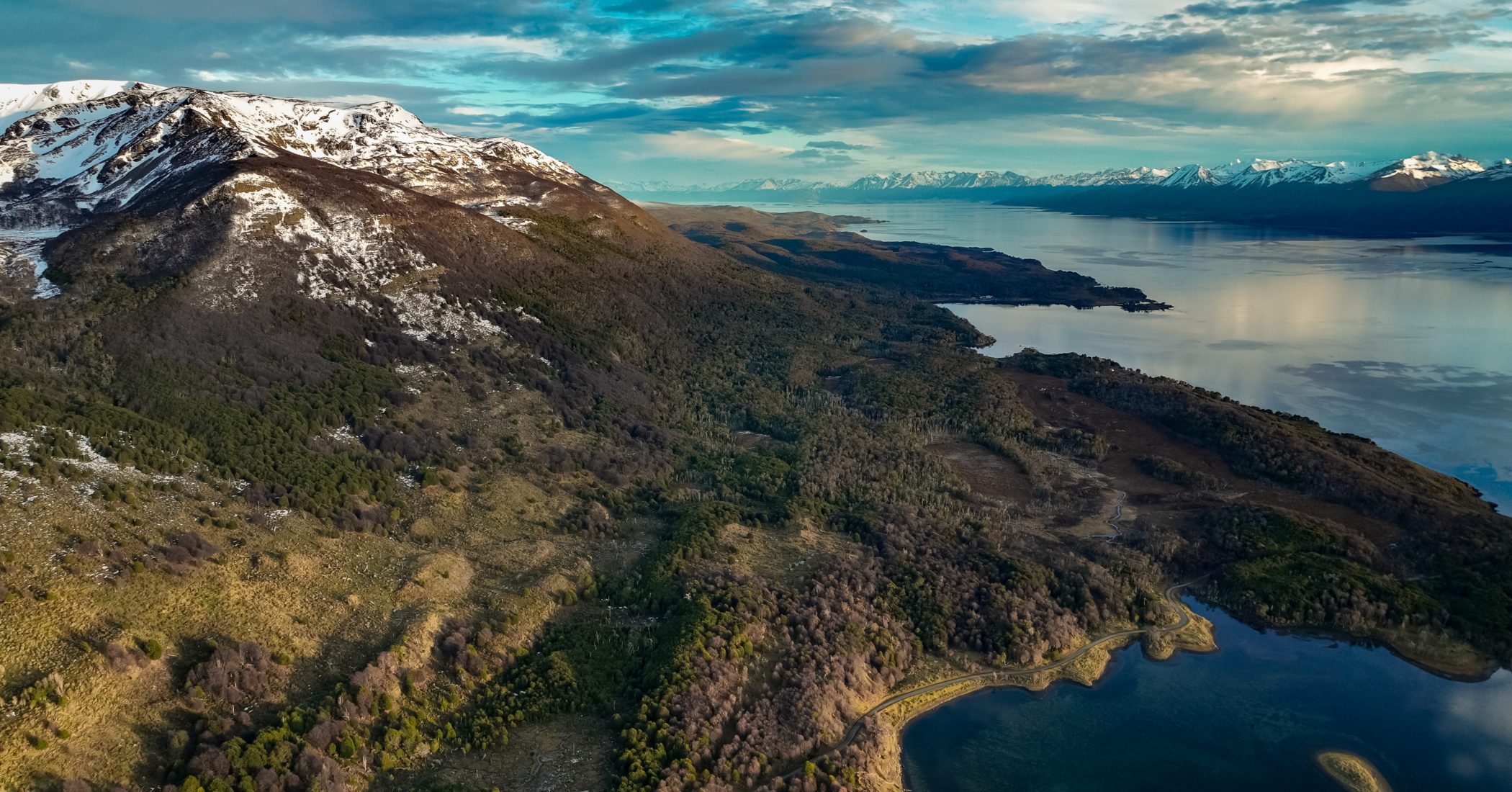 Puerto Williams
Isla Navarino, Puerto Williams
Upon arriving from Punta Arenas to Puerto Williams, there opens up an urban possibility of complementing the wild nature locations on Navarino Island. Inhabited some 6,000 years ago by the aboriginal Yaghan people, the first European expeditions to this port date back to the year 1800. Although it vies with Ushuaia for being the last city at the end of the world, this location has access to unique natural destinations in the southernmost Patagonia, relieving the climatic rigor of winter and the beauty of the light against the snow and the sea. 
Location
Location type

city, docks, historical, naval base, airport

Road type

3 hrs flight from Santiago to Punta Arenas. Then a 1-hour flight from Punta Arenas to Puerto Williams. Aerovías DAP flies a daily round trip in a Twin Otter DHC-6 aircraft, with a 20-passenger capacity and 10 kilos of luggage per passenger. By sea, the Ferry Austral Broom operates a weekly round trip to Puerto Williams. The crossing takes 34 hours.
Filming Feasibility
High

Considering accommodation and transportation limitations, it is feasible for small to medium sized crew projects. For large crews, consider maritime transfers or air charters.
Puerto Williams, Magallanes
-54.9352, -67.60585
Climate
Months of more light

Between November and April, between 17 and 12 hrs daylight

Months of less light

Between June and August 7 hrs

Month of highest elevation of the sun

Month of lowest elevation of the sun

Warmer months

January and February between 1ºC and 24ºC

Rainy month

December, January February

Coldest month

Característica

Snow water even in summer
Hospitality
Hoteleria local

Distancia a locación

There are hostels and 3 hotels

Opcion Base camp

Yes
Tips
Vestuario

Windbreaker and waterproof warm clothing.

Calzado

Trekking shoes (hard boots, not sneakers), gorotex, gaiters

Protección UV

Always

Estado fisico

Low level requirement
Recommended rolling size
Pequeño 5 a 15

Recommended

Mediano 20 a 50

Possible

Grande 50 a 200

Not Recommended