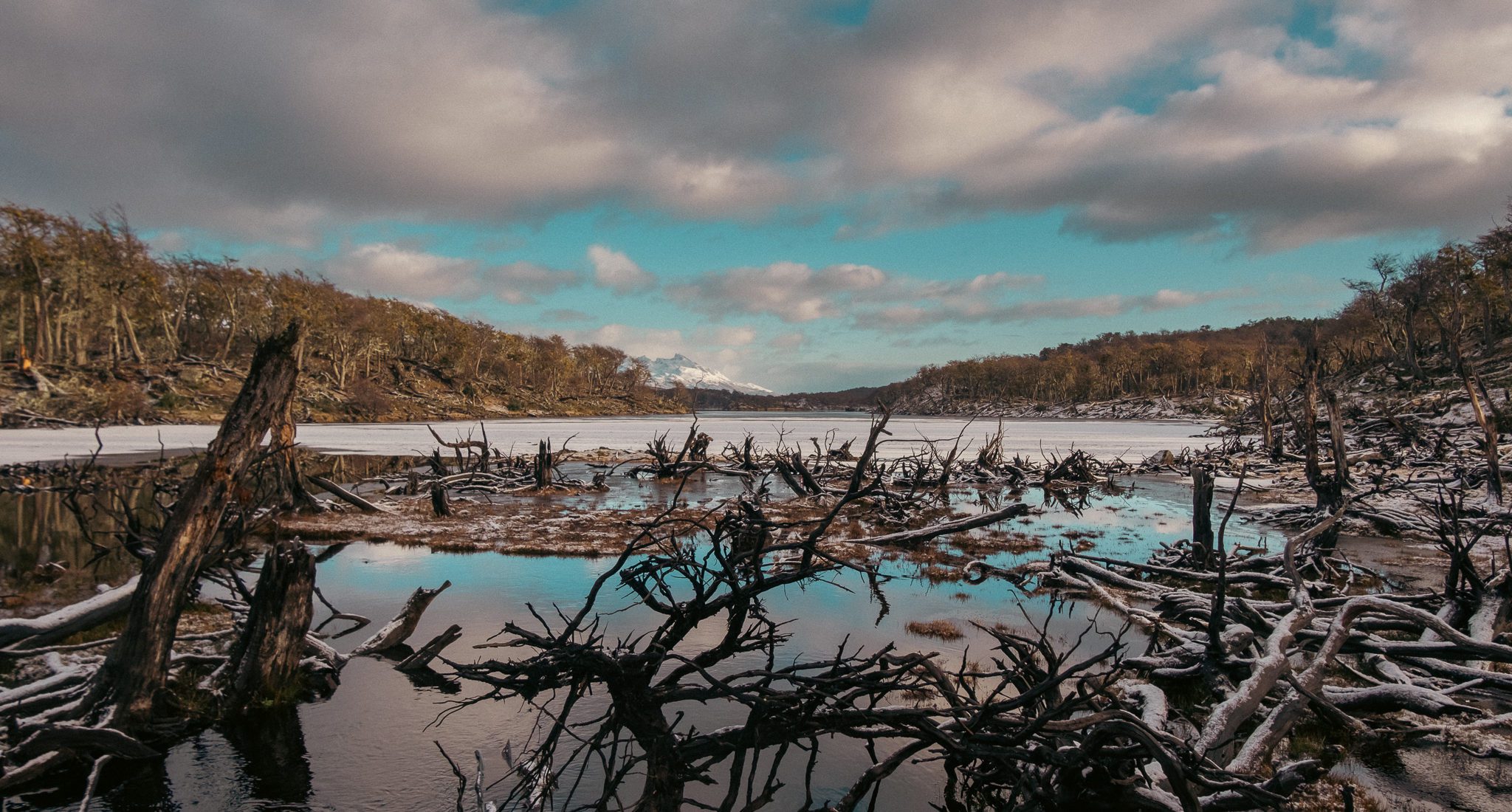 Róbalo Lagoon
Isla Navarino, Puerto Williams
This lagoon, that features Dientes de Navarino as a backdrop, can be accessed about 3 km from Puerto Williams, where you can walk a path of wetland forest and fallen trees with exposed roots that look like carved thrones, with the constant sound of the river that sets a path where it is easy to lose oneself, with few decoys, but full of nooks and the perfect scenery for telling fantastic and timeless stories. 
Location
Location type

Patagonian forests, scenic, landscapes, viewpoints, dientes de Navarino, lagoons, etc.

Road type

From the city center and a 10 minute drive, take Via1 street until you reach the end of the road, at the water intake of the Rio Róbalo. There is a small parking area. During the high season there is a CONAF office where you can register before going up the trail. With light technical equipment, it takes about 2 hours to reach the summit.
Filming Feasibility
Challenging

The trail requires 2 hours of hiking over various types of terrain. Ideal for light equipment projects. It is a good option for closed forest scenes.
Distance from Santiago
Opción 1

3 hrs flight from Santiago to Punta Arenas. Then a 1-hour flight from Punta Arenas to Puerto Williams. Aerovías DAP flies a daily round trip in a Twin Otter DHC-6 aircraft, with a 20-passenger capacity and 10 kilos of luggage per passenger. By sea, the Ferry Austral Broom operates a weekly round trip to Puerto Williams. The crossing takes 34 hours.
Puerto Williams, Magallanes
-54.97243, -67.66901
Climate
Months of more light

Between November and April, between 17 and 12 hrs daylight

Months of less light

Between June and August 7 hrs

Month of highest elevation of the sun

Month of lowest elevation of the sun

Warmer months

January and February between 1ºC and 24ºC

Rainy month

December, January February

Coldest month

Característica

Snow water even in summer

Altitude
Hospitality
Hoteleria local

Distancia a locación

Options in the city 20 minutes from the parking area

Opcion Base camp

Parking for light production located a few meters away could work.
Tips
Vestuario

Windbreaker and waterproof warm clothing.

Calzado

Trekking shoes (hard boots, not sneakers), gorotex, gaiters

Protección UV

Always

Estado fisico

High level requirement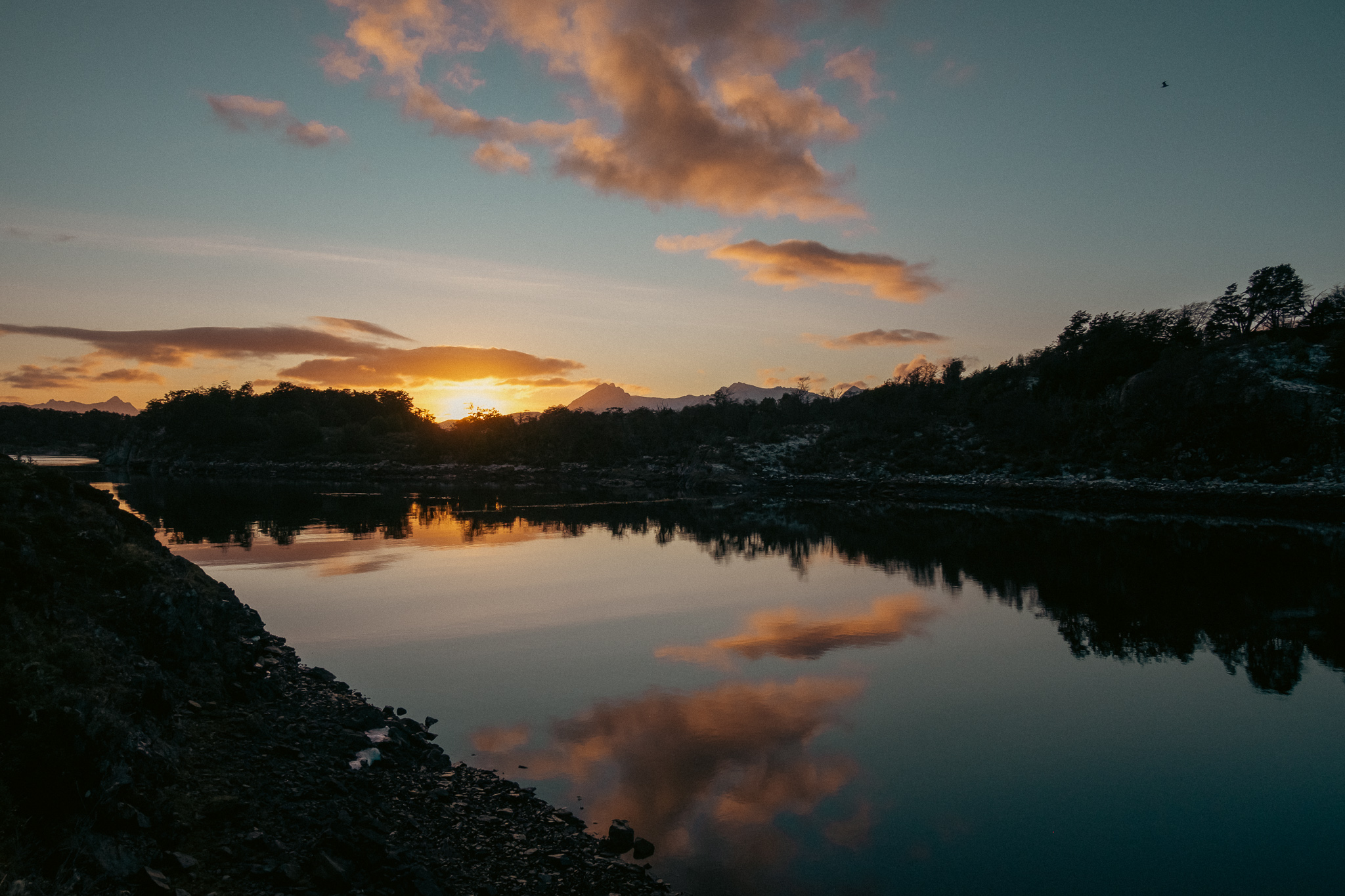 Recommended rolling size
Pequeño 5 a 15

Recommended

Mediano 20 a 50

Possible

Grande 50 a 200

Not Recommended