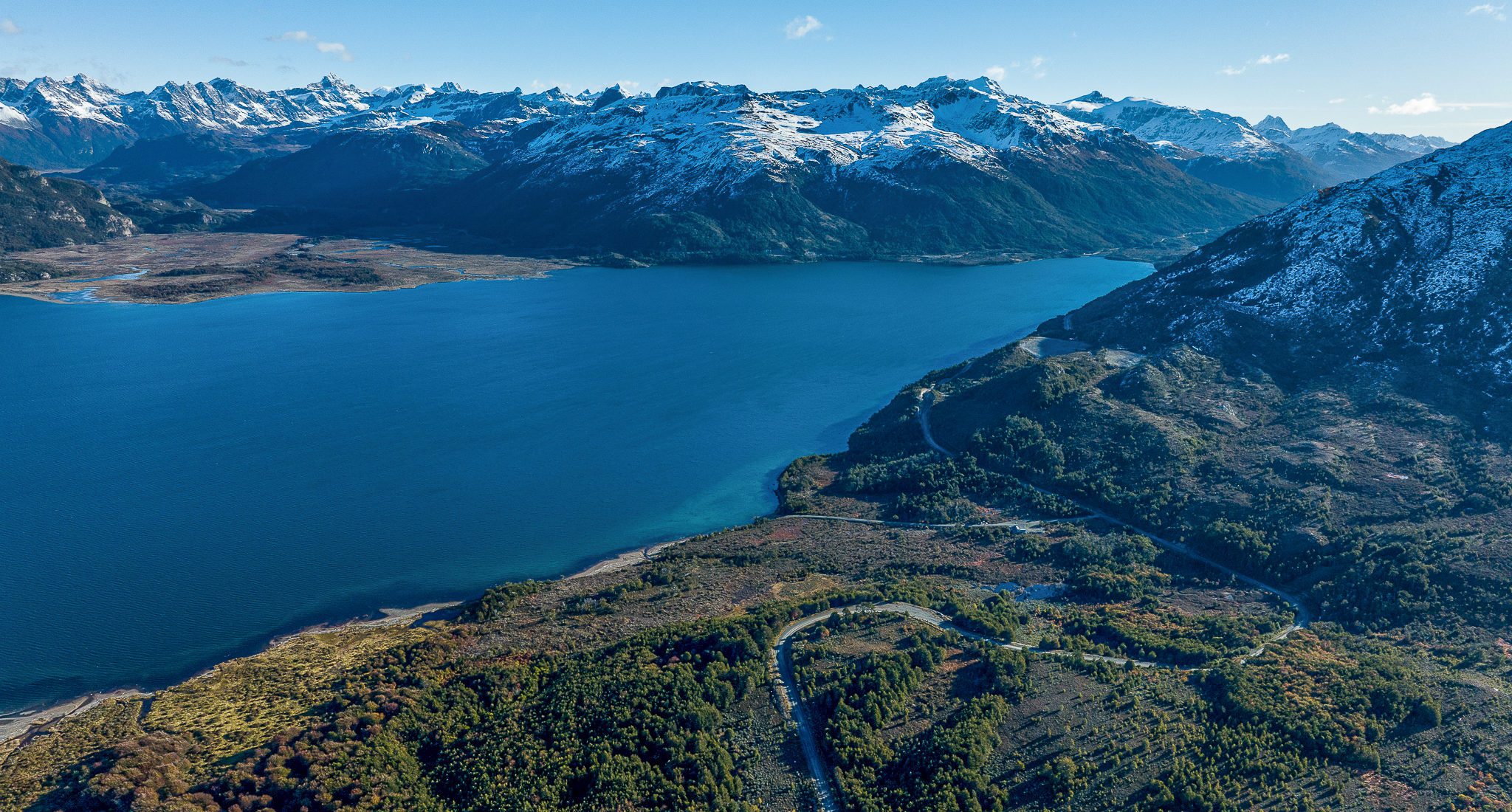 Lake Fagnano
Timaukel, Tierra del Fuego
Different colors characterize the landscape of Lake Fagnano depending on the time of year you visit it. As winter approaches, you will see it under an abundant layer of snow and the surrounding trees painted white. In the warmer seasons, hues vary between blue, green, red and even yellow. Over 98 km long, it is the largest lake of glacial origin in Tierra del Fuego, and Chilean access is from the central-southern part of the archipelago, along roads with forests, lakes and mountains. With strong waves, it resembles a freshwater sea. 
Featured in Lake Fagnano
View of mountains, rivers flowing into the lake, Patagonian forests and vegetation, powerful scenery.
Location
Location type

Landscape, Lakes, Mountain, Trails, Roads

Road type

Good condition gravel , in winter only using chains and 4×4 , heavy snowfall although the roads are kept clear using machinery .
Filming Feasibility
Challenging

It is one of the southernmost points of the island, with connectivity difficulties inherent to this area. Almost no hotels, only a few lodges and the Estancia Lago Fagnano, which has facilities on the shores of the lake, enabling logistics that involve filming on the lake or overlooking the mountain range.
Distance from Santiago
By Bahia Chilota

3 hrs. flight, 2 hrs. boat journey, 4 hrs. and 40 minutes.

By Bahia Azul

3 hrs. flight, 2 hrs. 30 x route 9N to Cruce Punta Delgada.

45 minute boat journey to Bahía Azul and then 5 hrs.
Tierra del Fuego, Magallanes
-54.49984, -68.73216
Climate
Months of more light

Between November and April between 17 and 12 hrs of daylight.

Months of less light

Between June and August 7hrs

Month of highest elevation of the sun

Month of lowest elevation of the sun

Windy months

Rainy month

Between May and September.

Less windy month

Between April and August.

Snow
Hospitality
Parador Ruffin

Distance to site

2 hrs.

Base Camp option

Yes

Lodge Deseado

Distance to site

30 Minutes

Base Camp option

Yes

Estancia Lago Fagnano

Distance to site

On location

Base Camp option

Yes
Communication
Local Network

Satellite only
Tips
Clothing

3 Layers rainproofed, gaiters, gloves

Footwear

Goratex comfortable hiking

UV Protection

Always

Physical condition

Low level requirement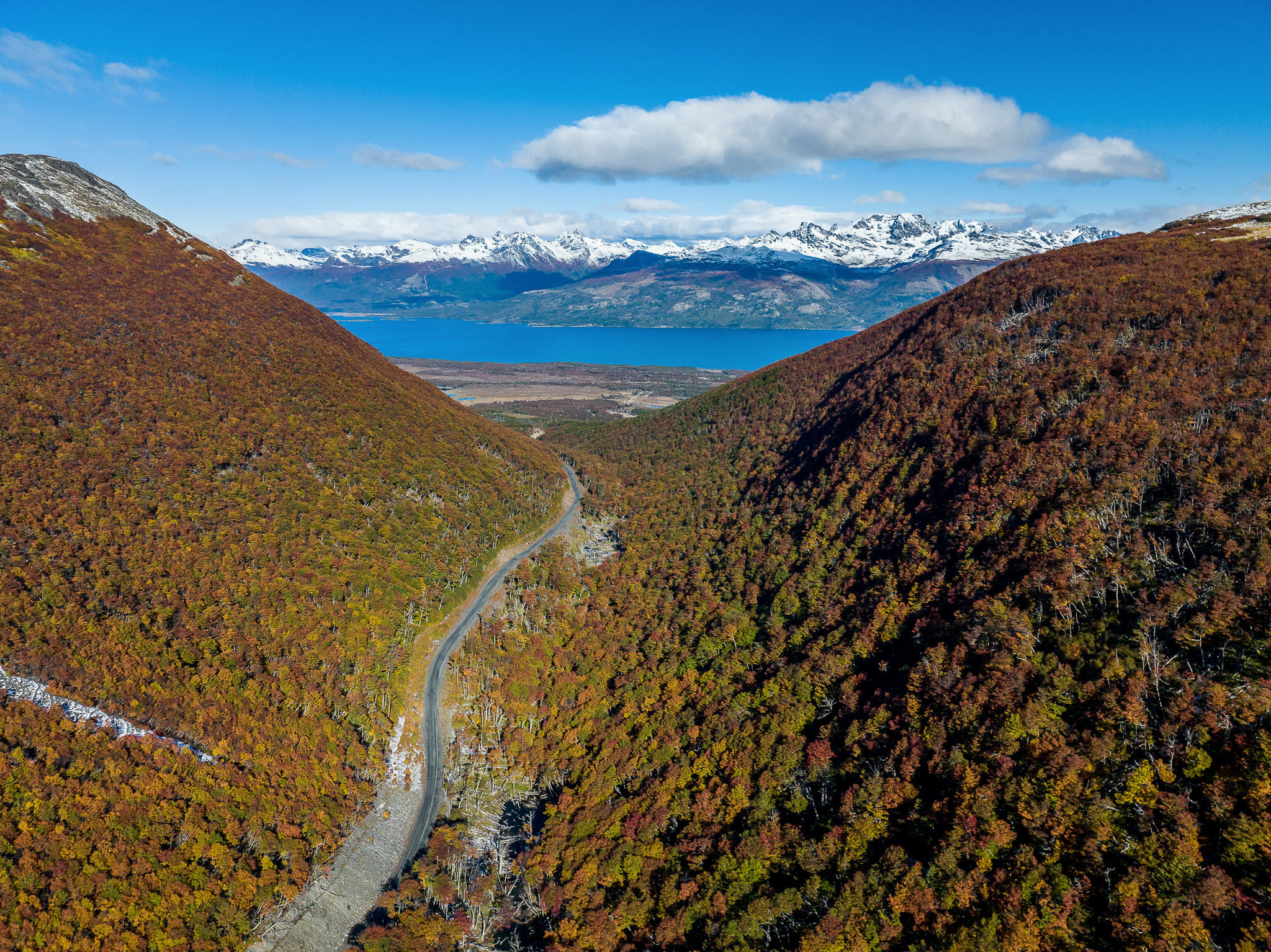 Recommended rolling size
Small: 5 to 15 people.

Recommended

Medium: 20 to 50 people.

Recommended

Large: 50 to 200 people.

Possible but accommodation and logistical difficulties